FOOD WRITERS IN CILENTO: May 14 – 19, 2020
Sometimes the best way to improve your food writing (not to mention your life) is to step away from the computer…and travel to a little-known region of south Italy. Join Domenica Marchetti and Kathy Gunst ~ two highly respected and award-winning food writers ~ and a small group of like-minded food lovers for five memorable days at a retreat overlooking the Tyrrhenian Sea. This spectacular private site, a stone's throw from the ancient temples at Paestum, is the ideal spot for a relaxed and revitalizing workshop designed to clear your head, motivate you, and make you a better food writer.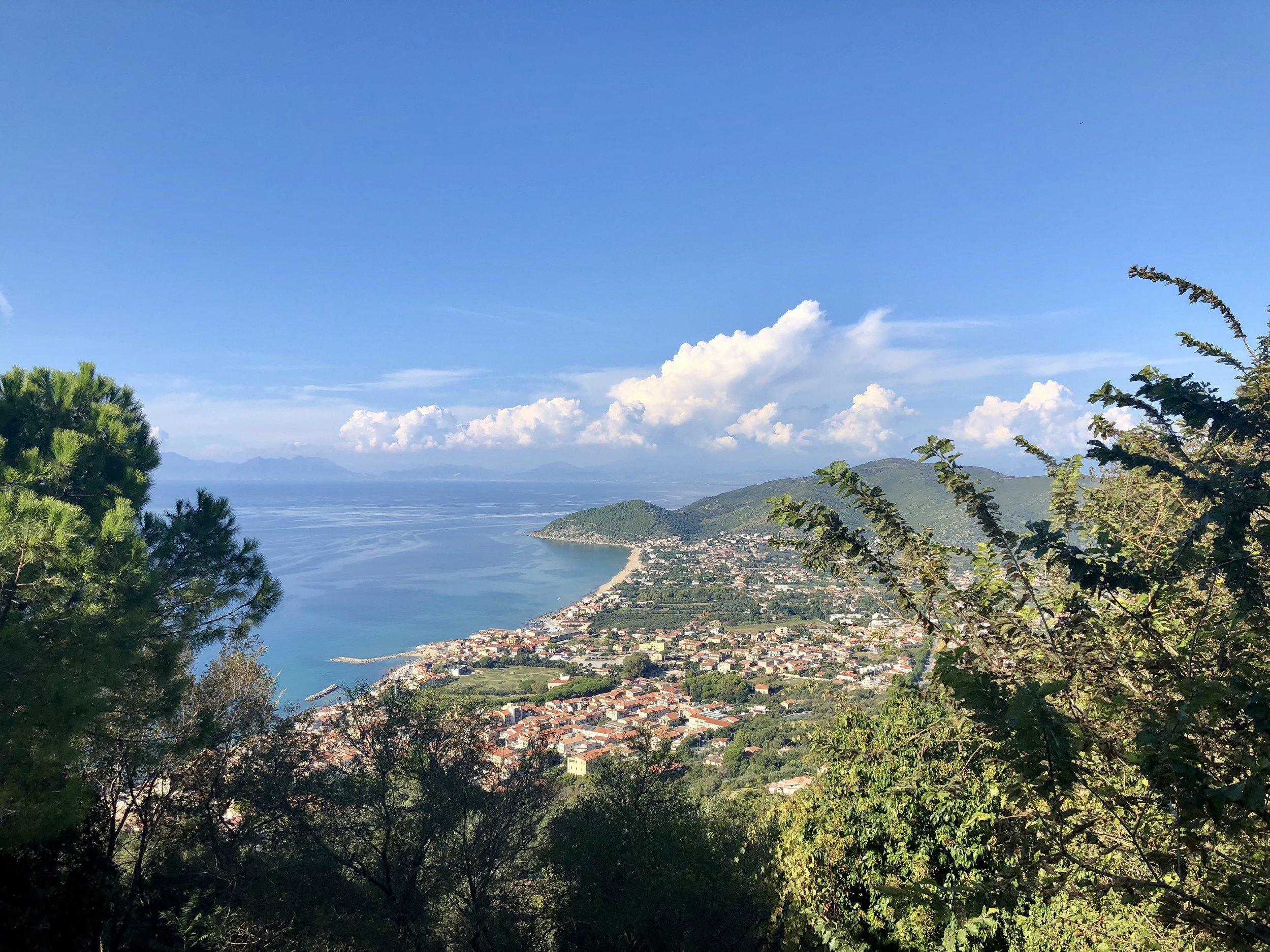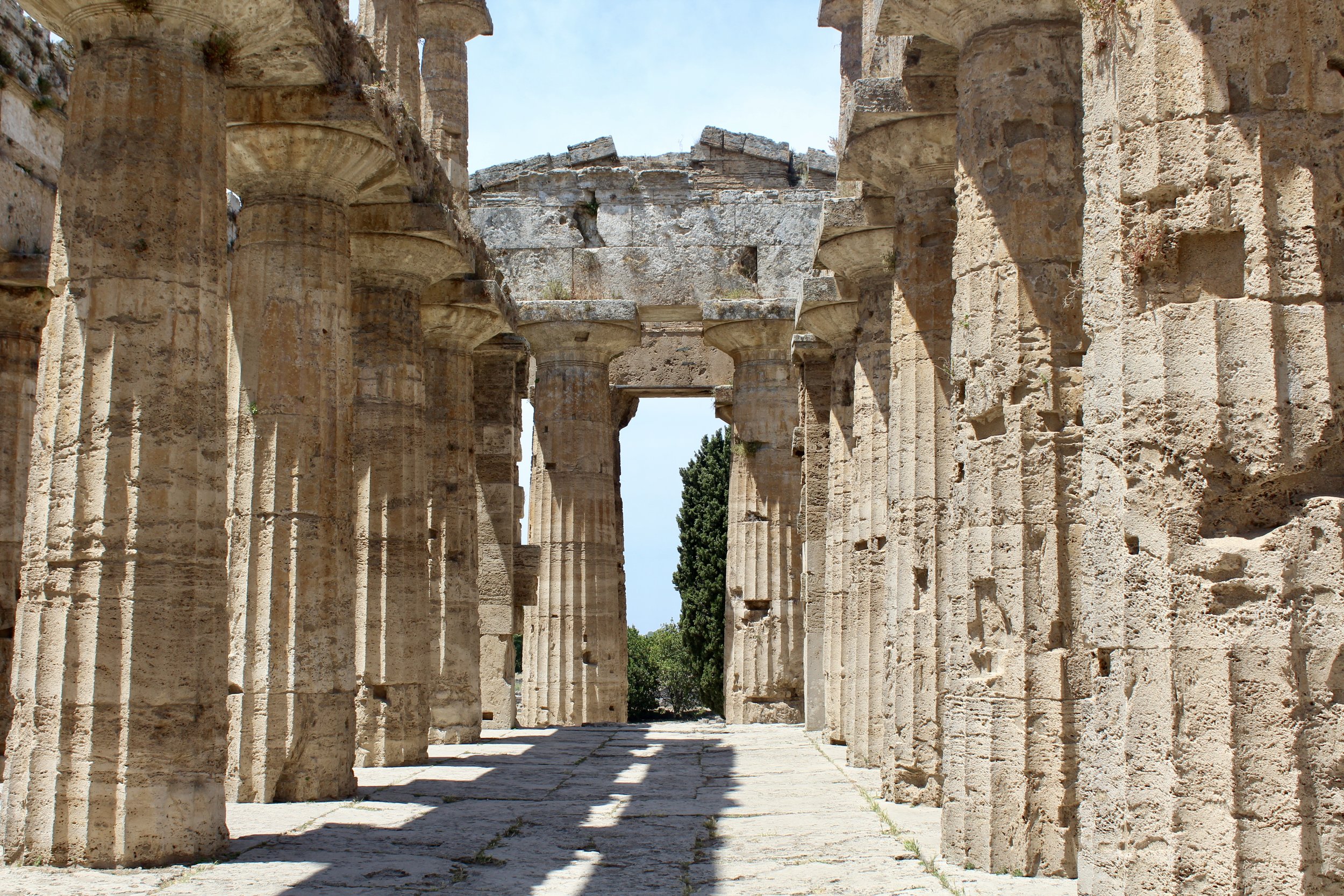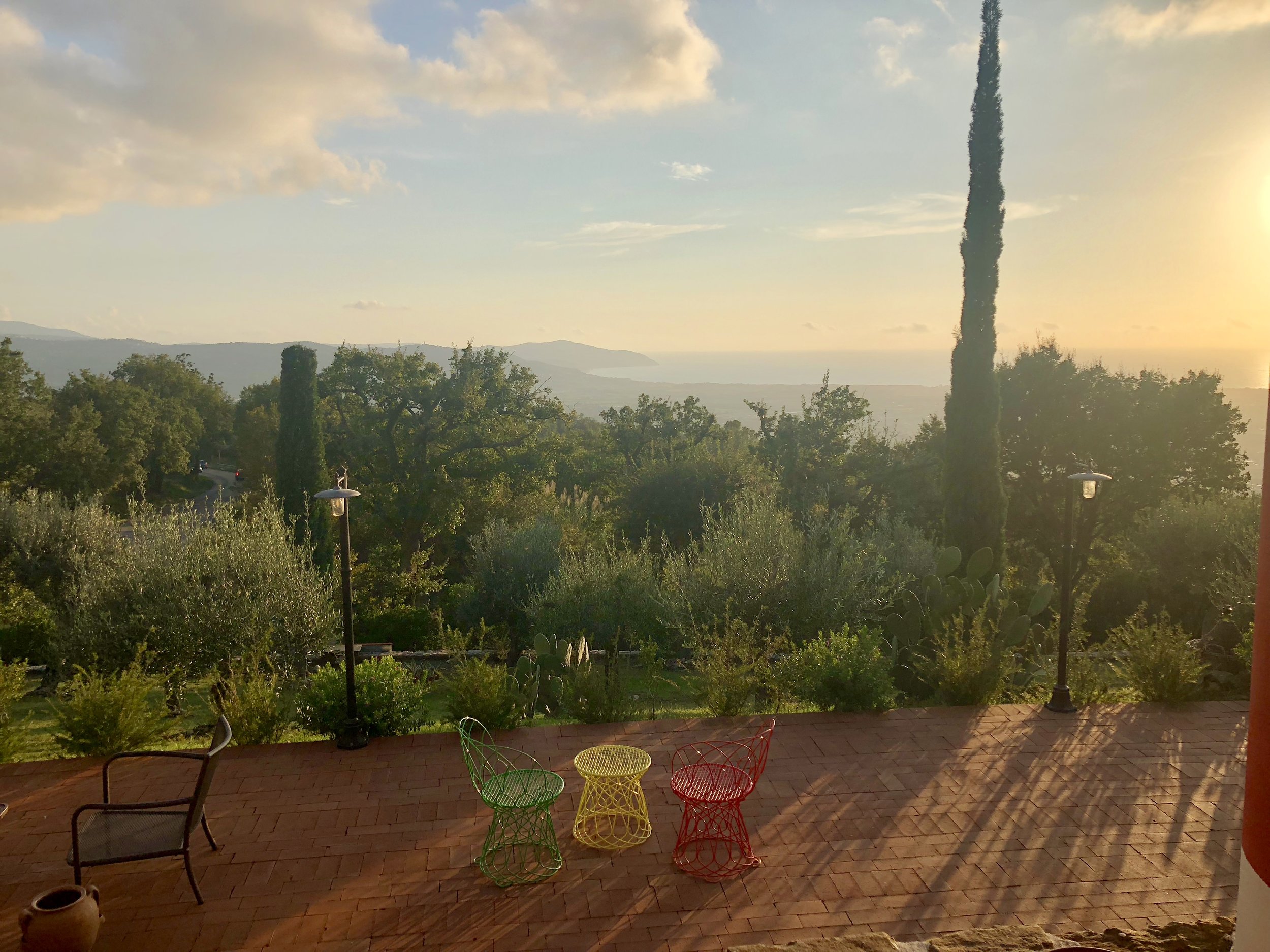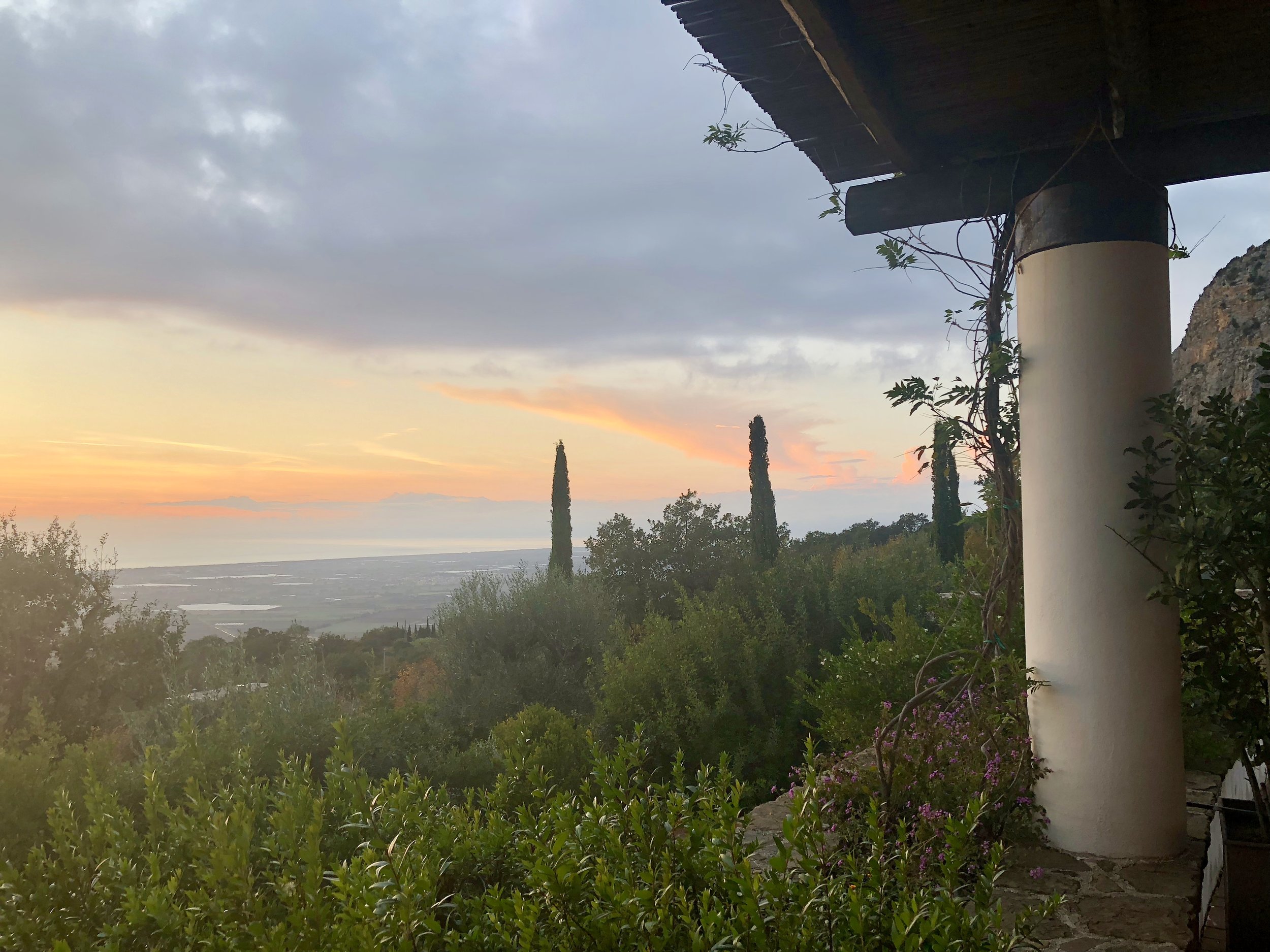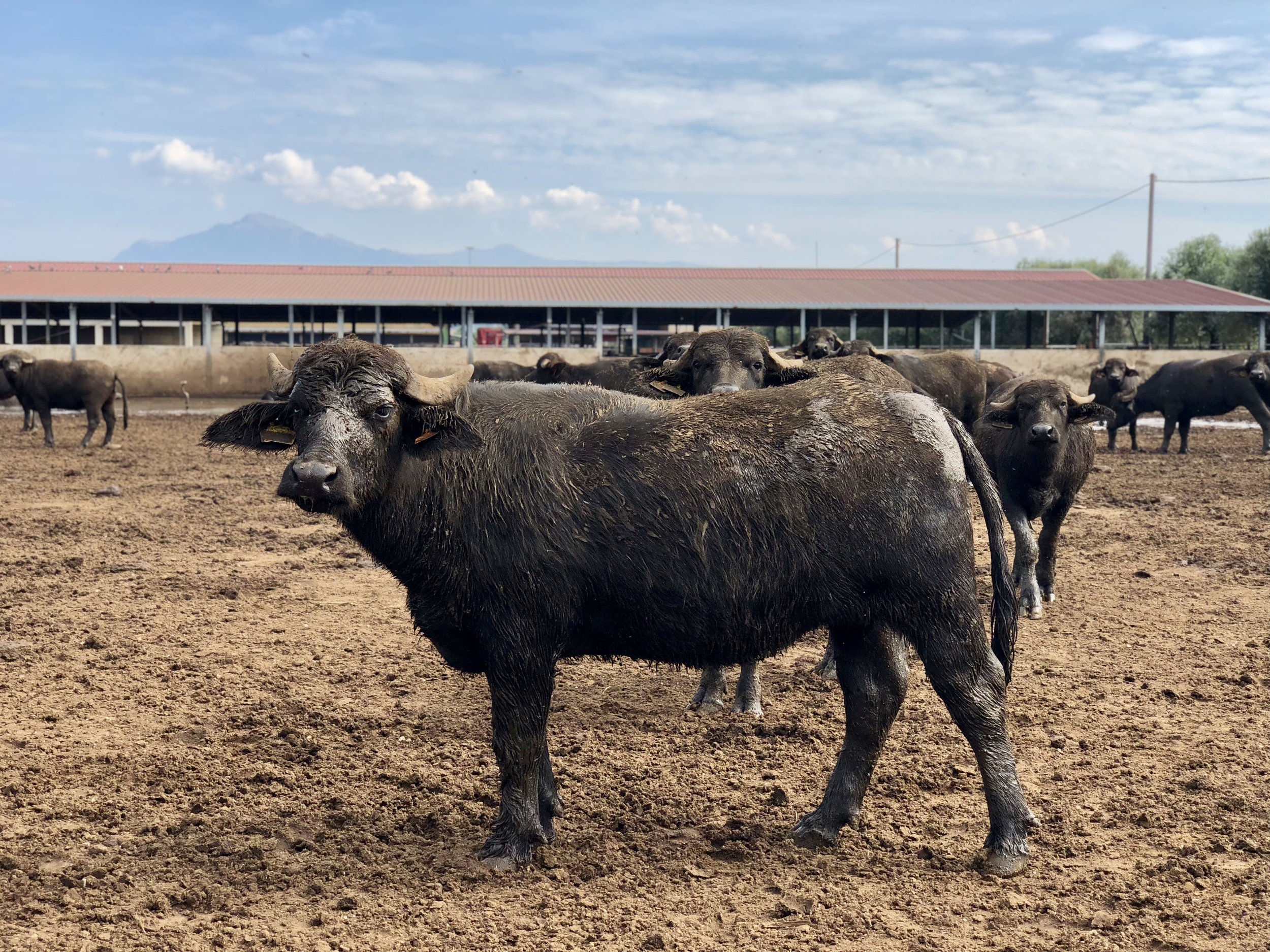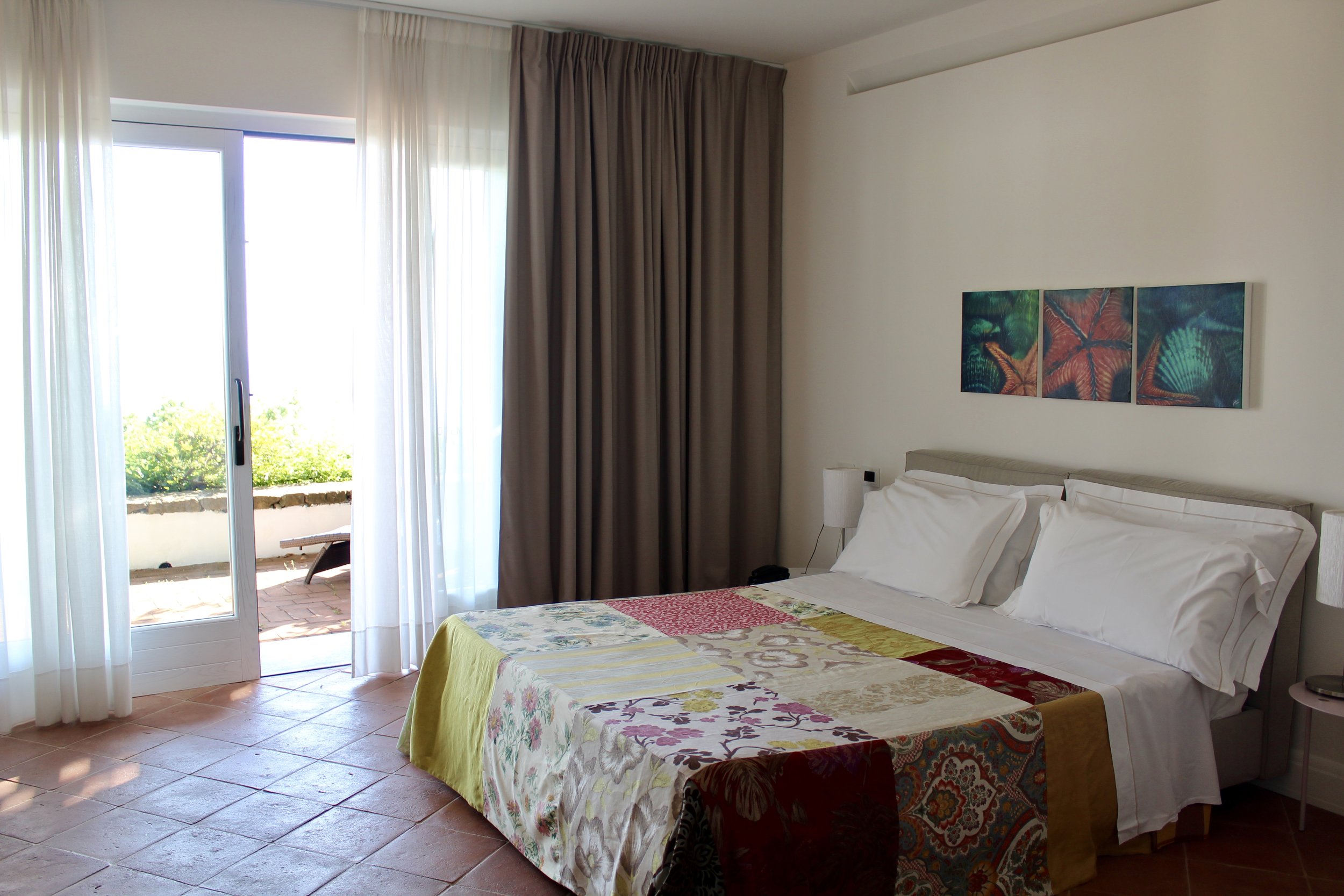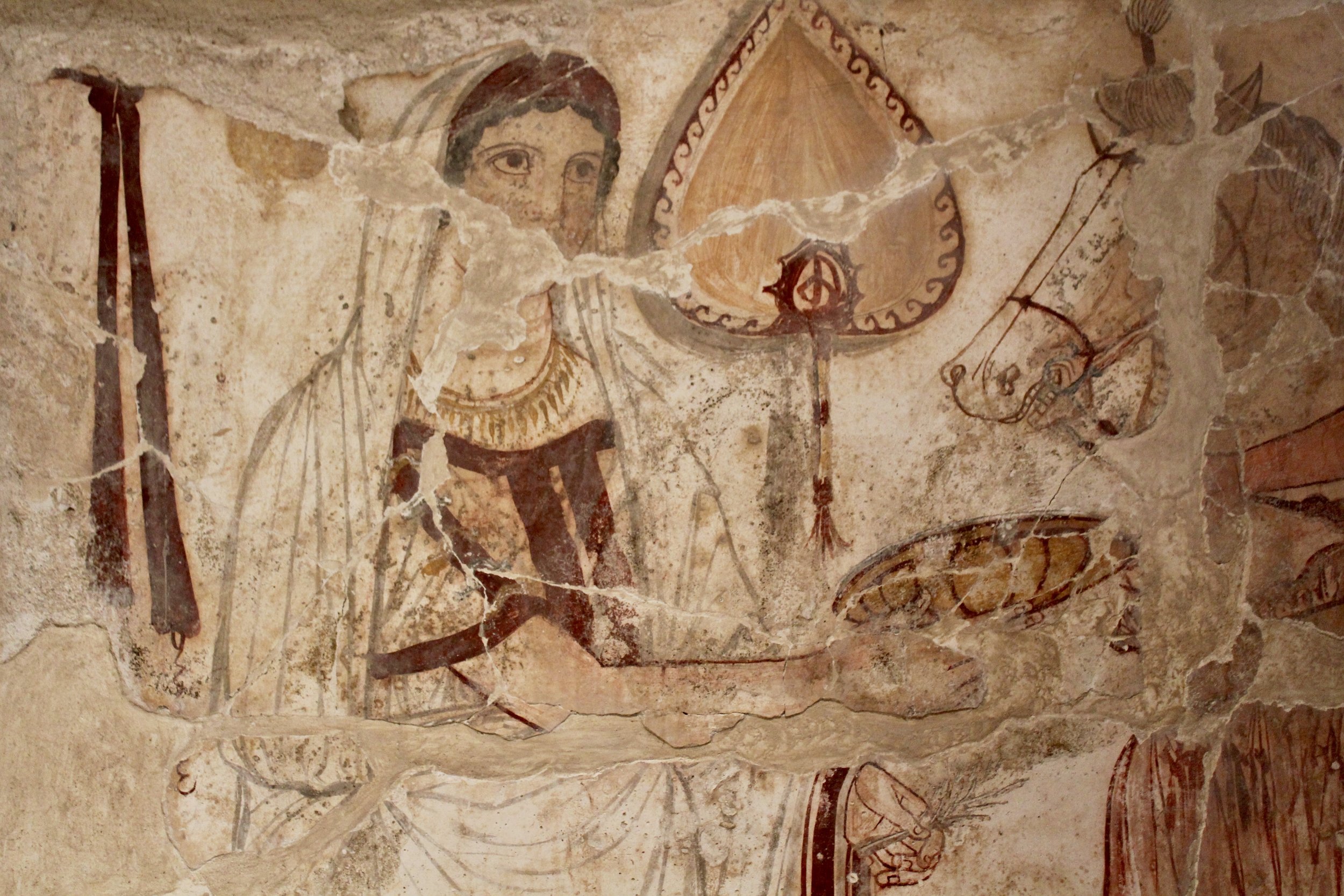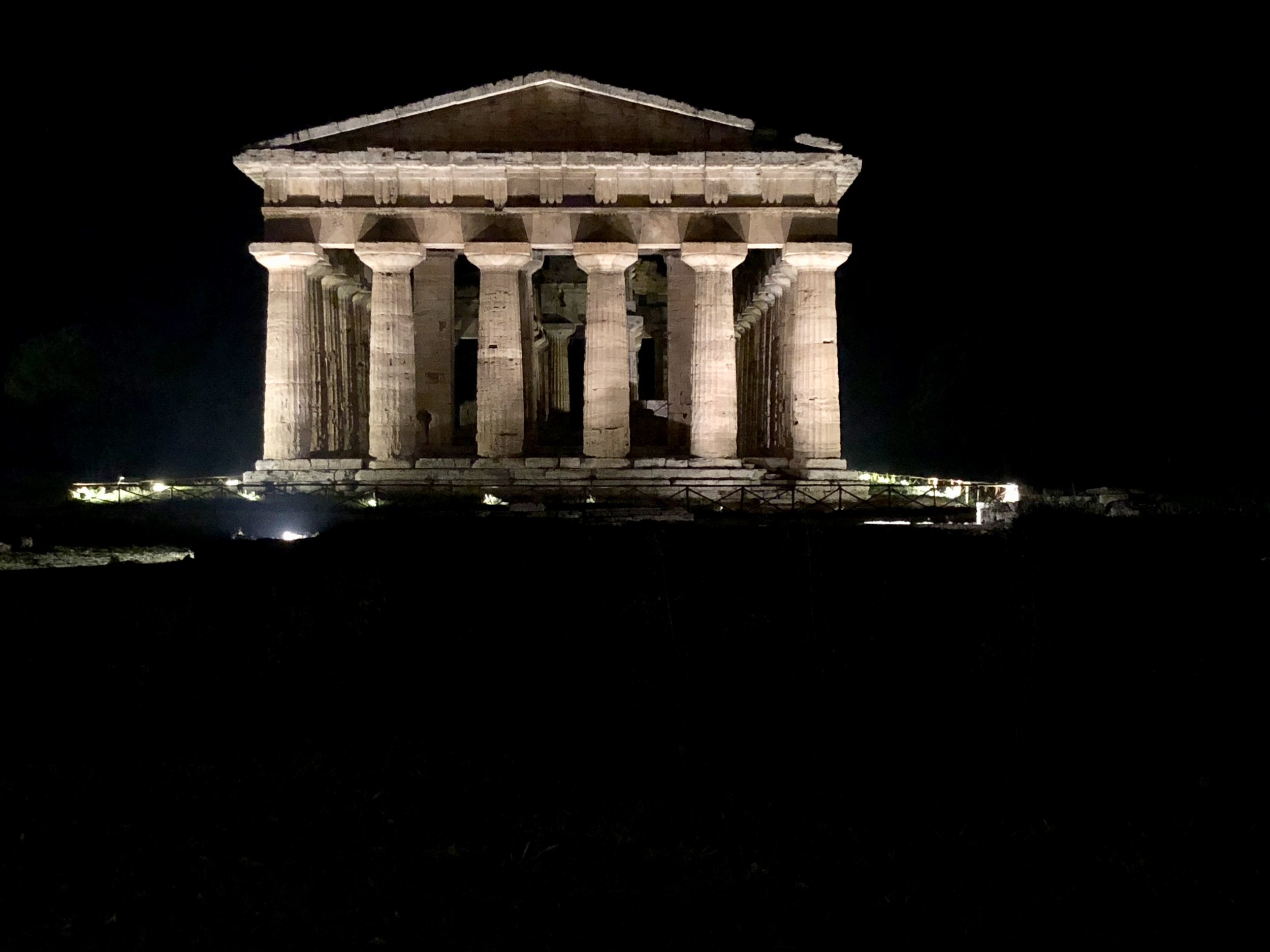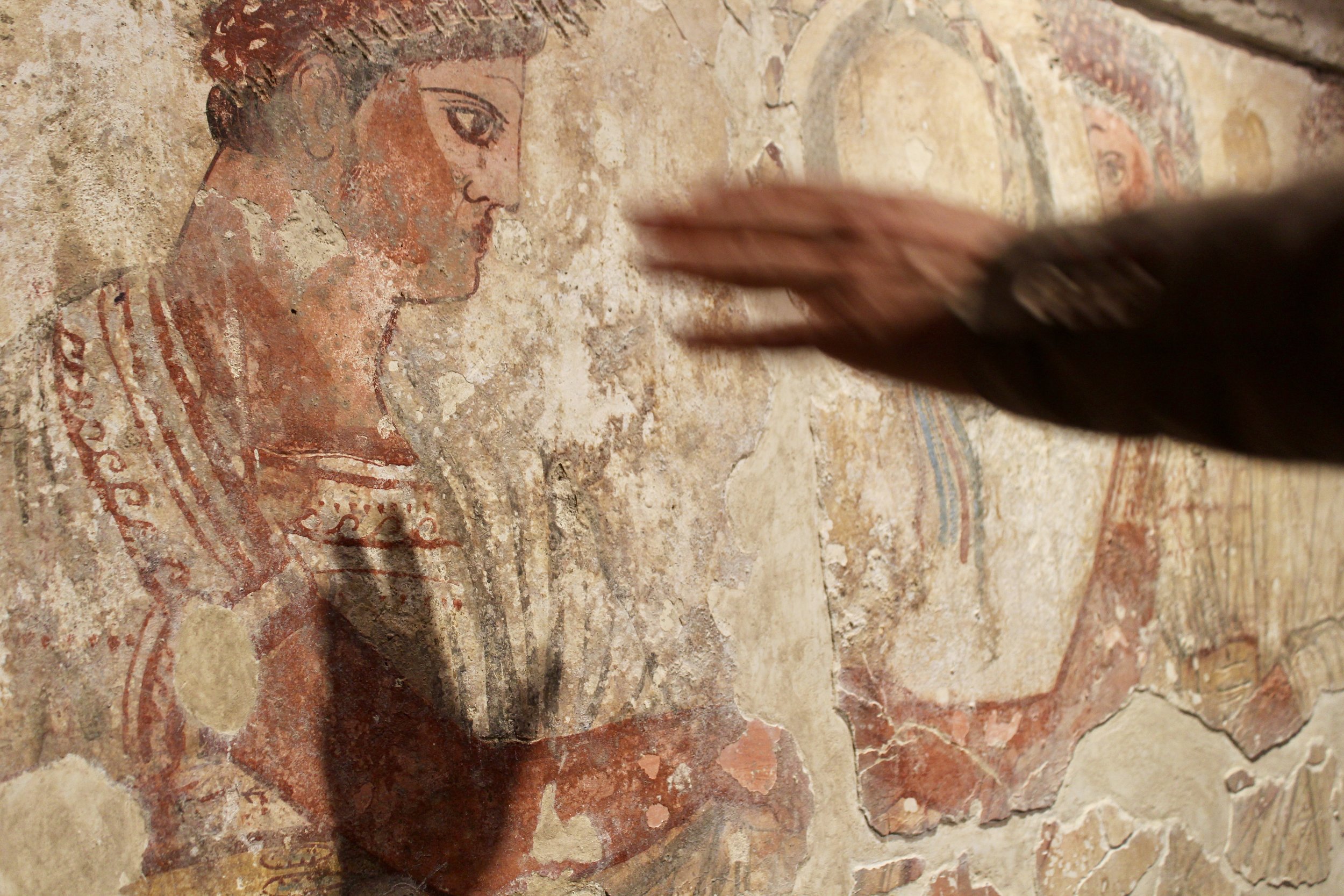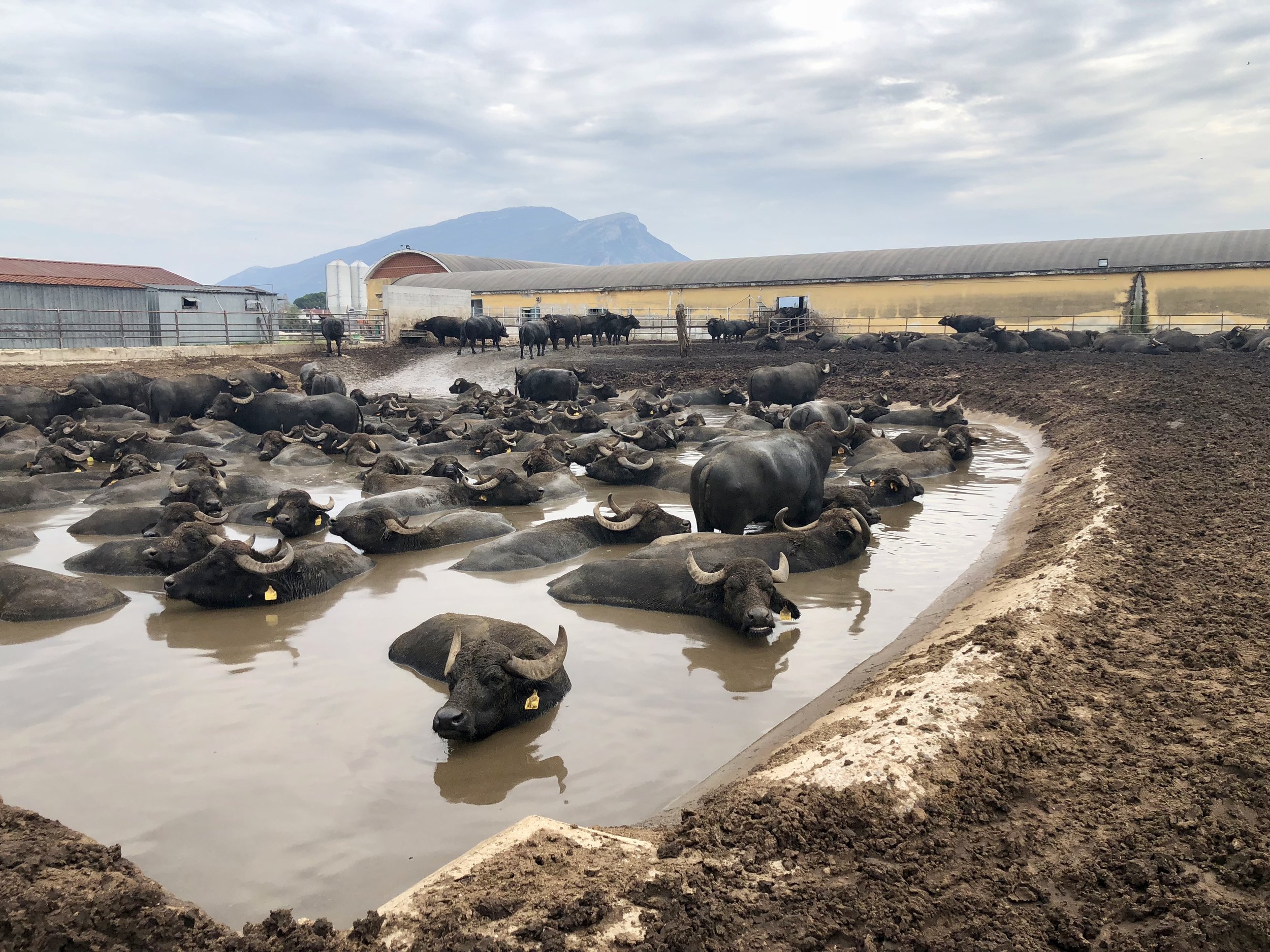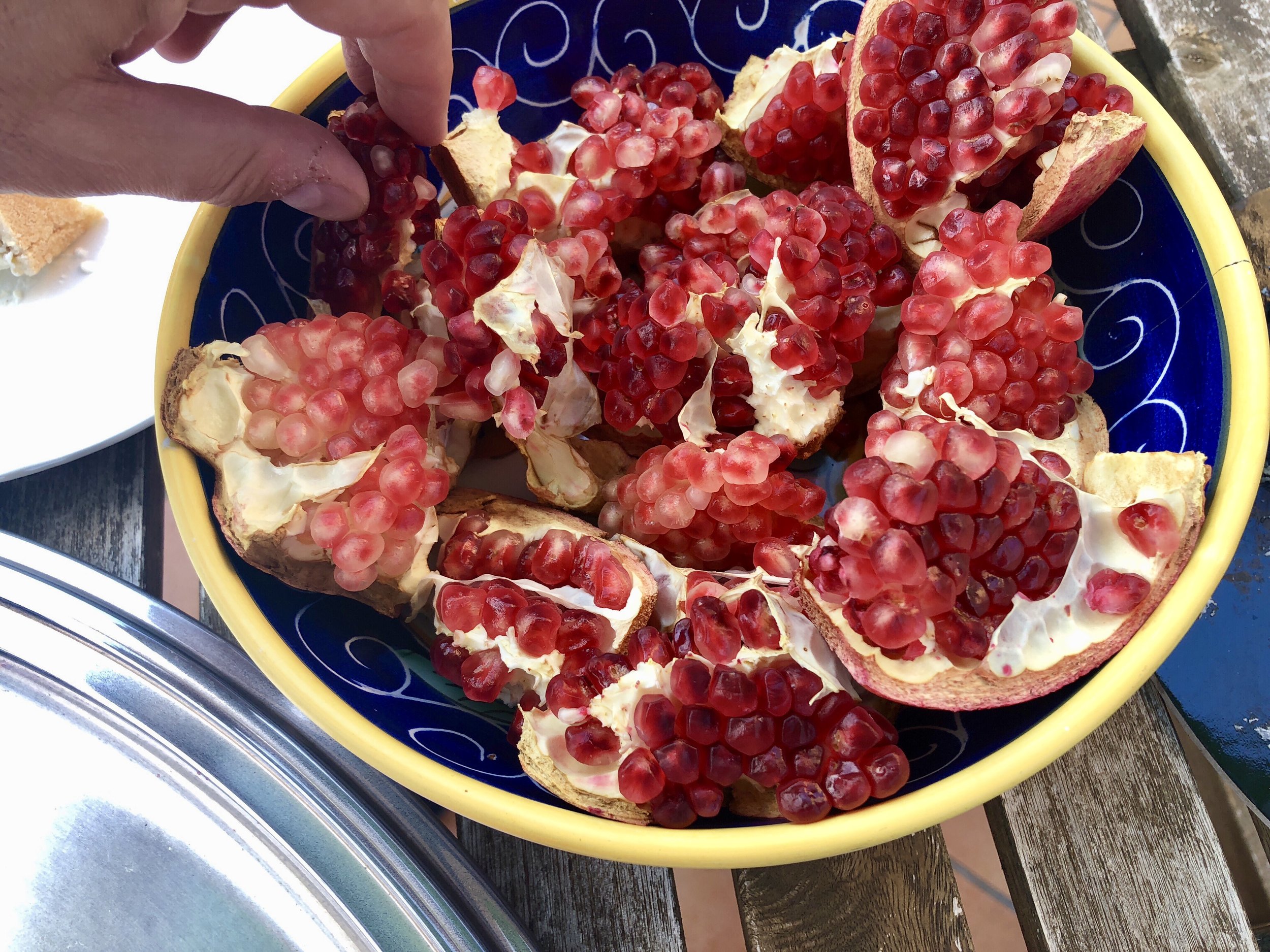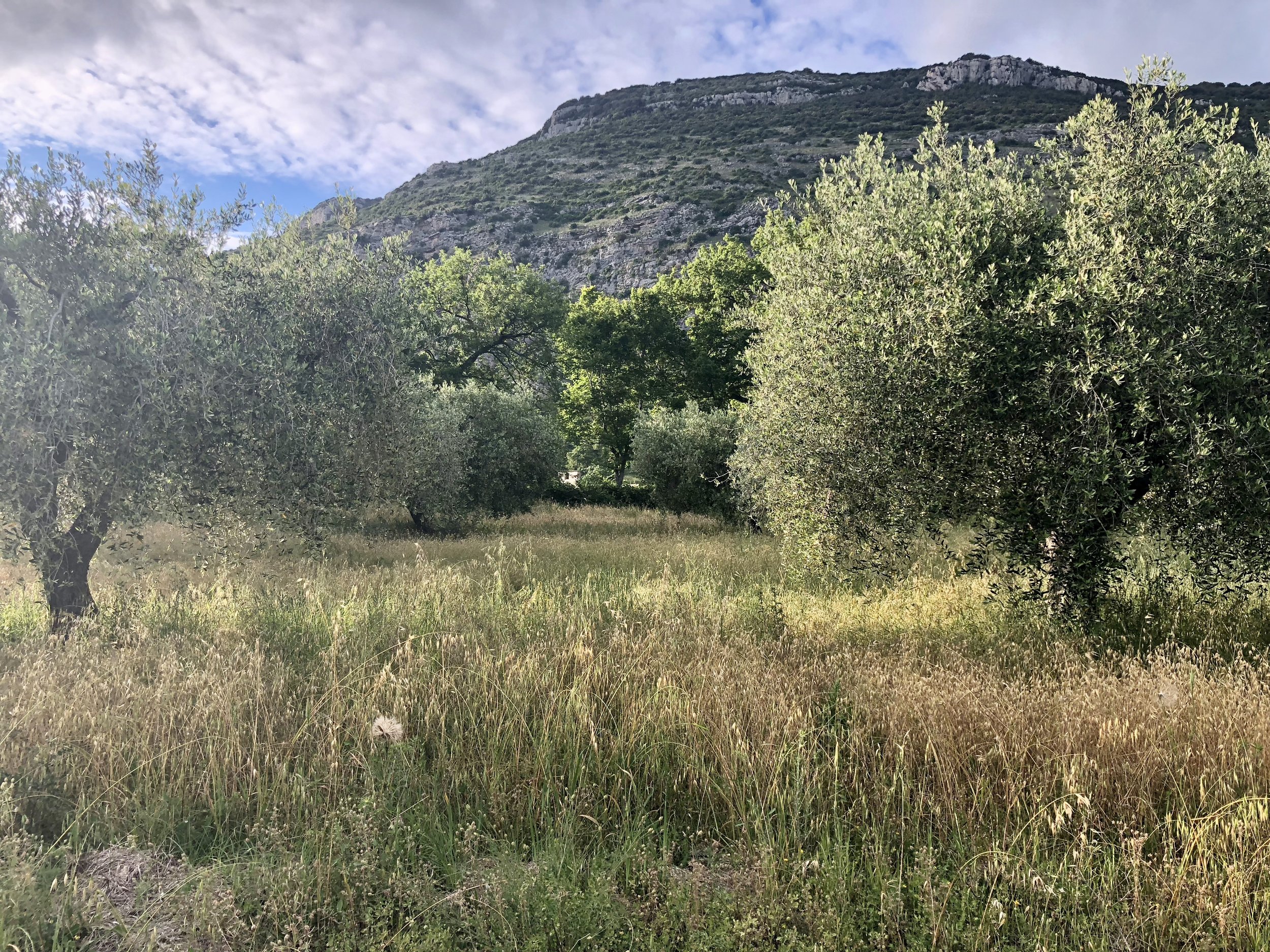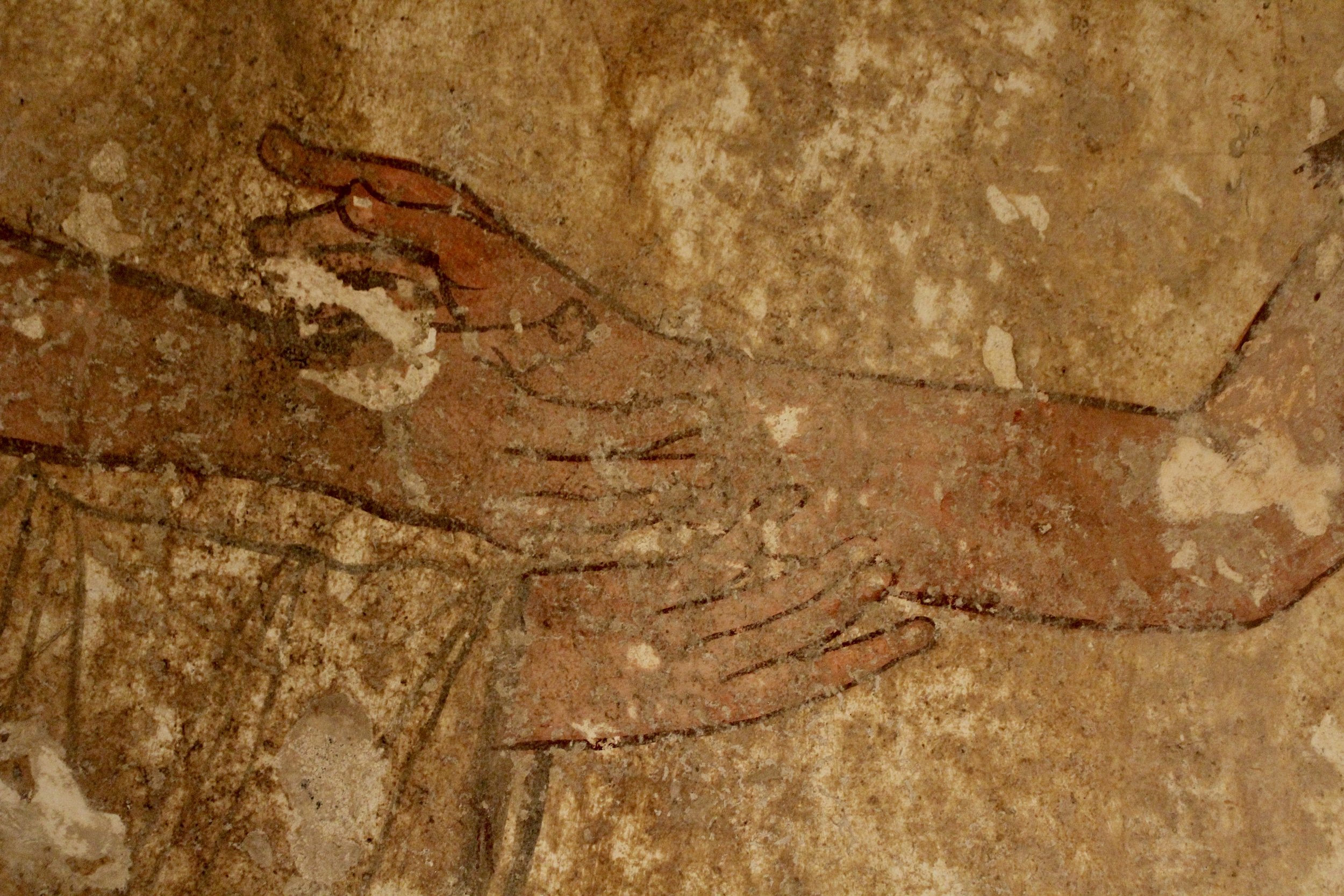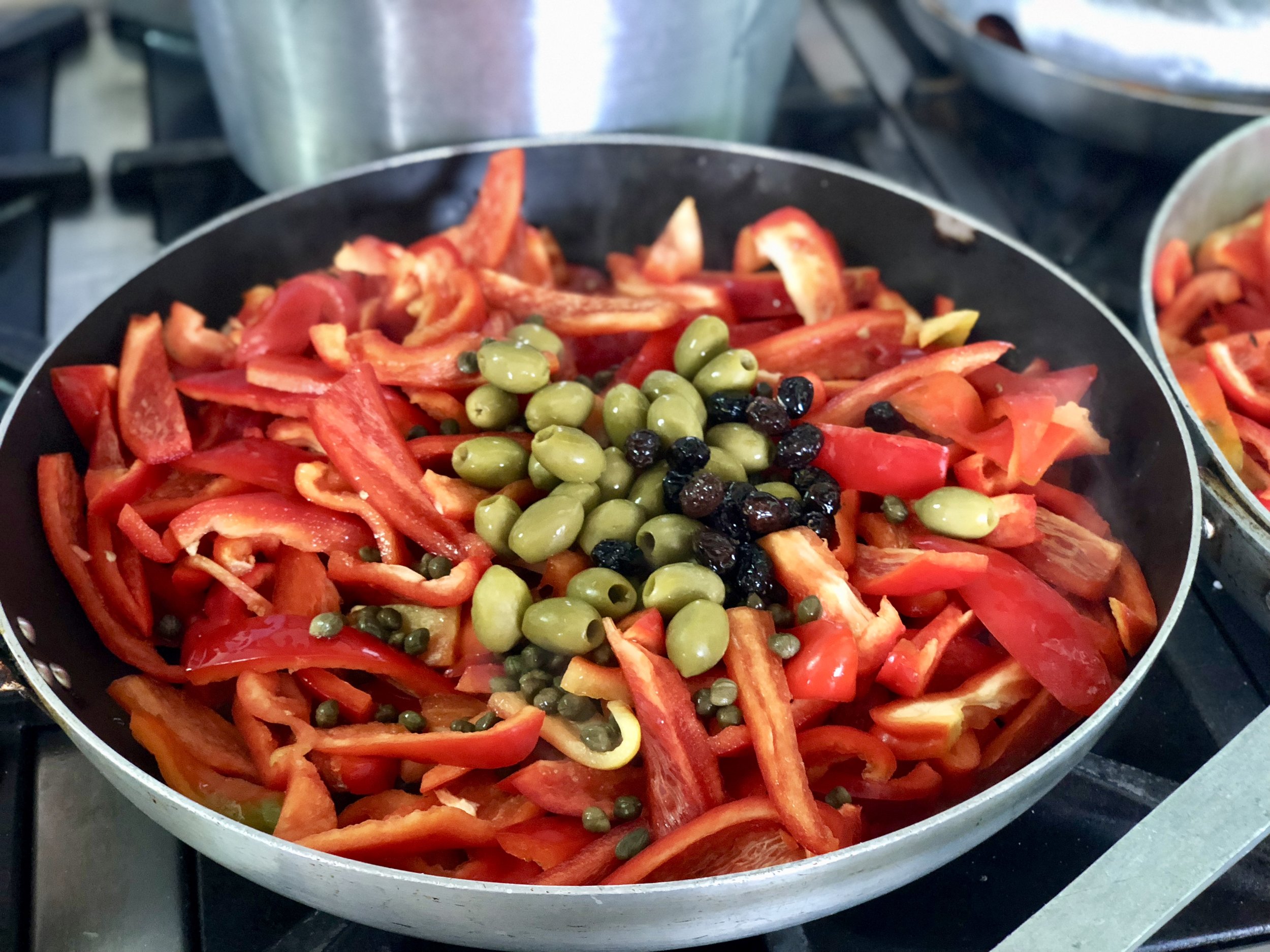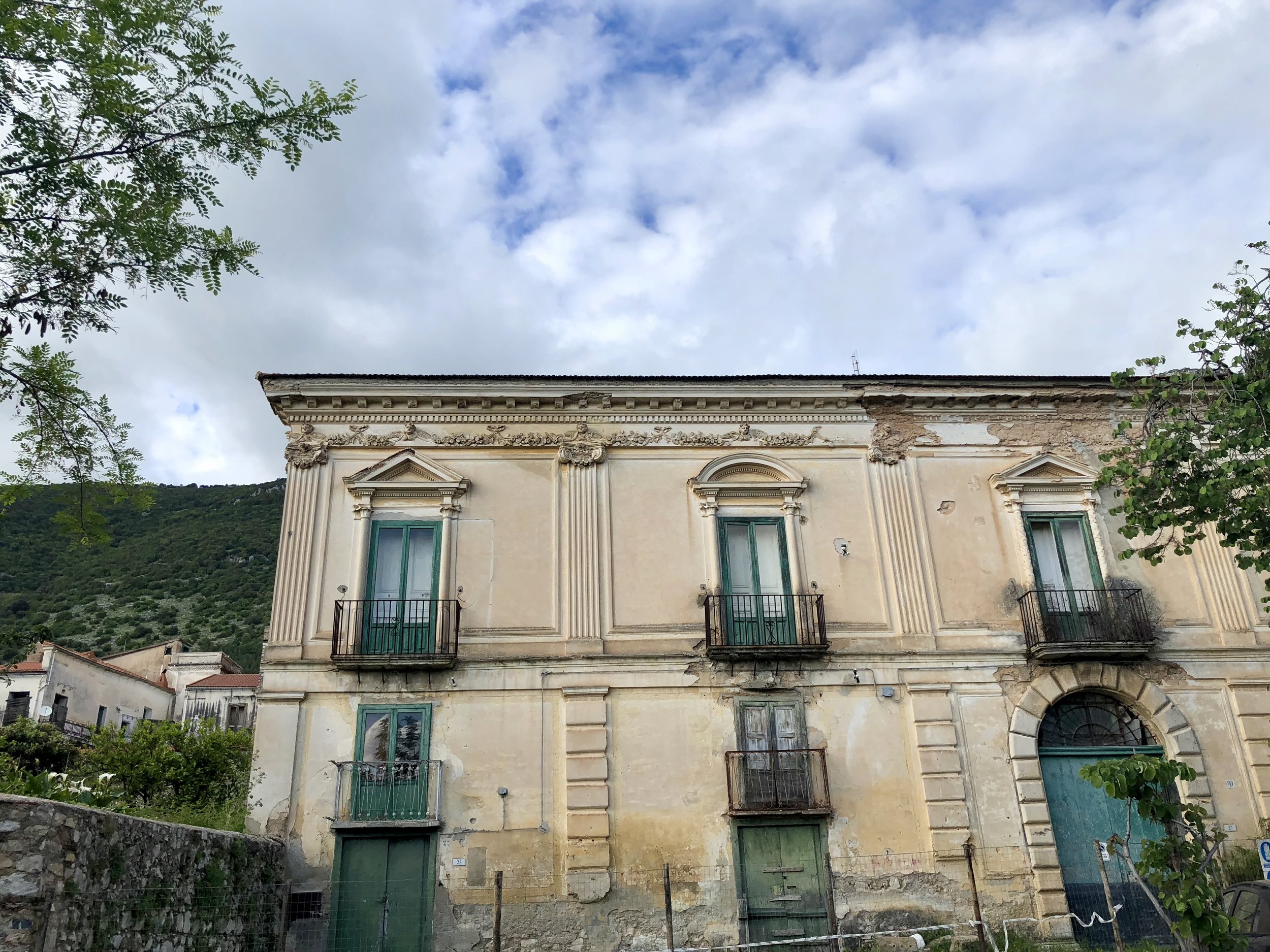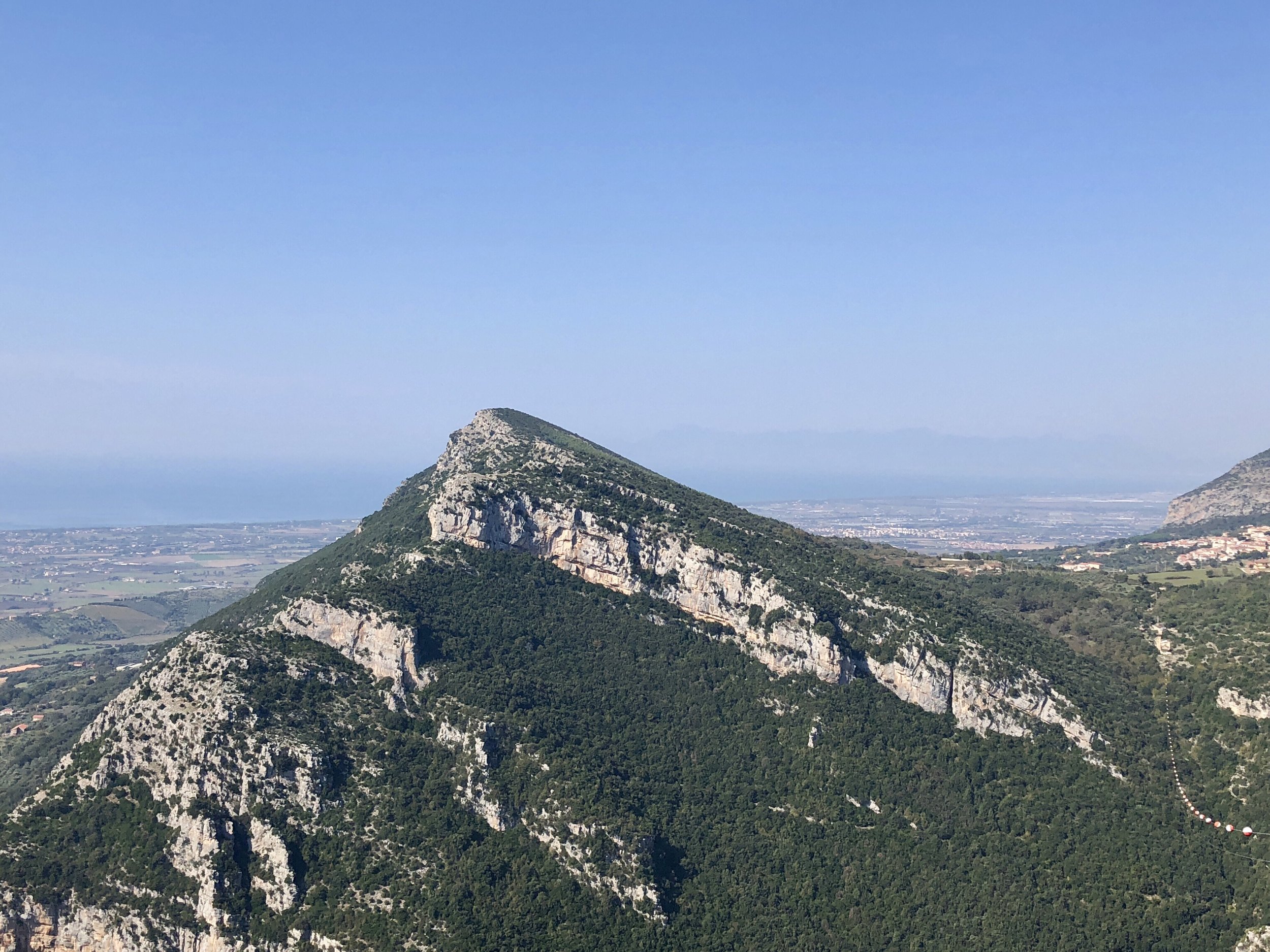 Tour Highlights
Five-course tasting menu at Borgo La Pietraia's own fine dining restaurant, FOOD.

Private tour of Italy's best producer of buffalo mozzarella, with lunch at the farm.

Guided tour of the ancient temples at Paestum.

Visit to a fig and chocolate confectionery tucked away in the Cilento National Park.

Cooking class with a Baronessa at her farm estate.

Hike in the countryside followed by a 0KM picnic lunch.
When: May 14 – 19, 2020
Where: Borgo La Pietraia, a family-owned agriturismo overlooking the Tyrrhenian Sea and the island of Capri.
Location: Capaccio-Paestum in the region of Campania
Food Writers in Cilento is a brand new collaboration between food writer, cookbook author, and radio journalist Kathy Gunst and seven-time Italian cookbook author Domenica Marchetti. Food and art historian Danielle Oteri, whose family runs Borgo La Pietraia, will be our local expert.
We will spend part of each day immersed in the art and craft of writing about food. Because we'll be in Italy, we will also spend time exploring the food and wine of this unspoiled area south of Naples.
Itinerary
Please note that writing and workshop sessions will be built into each day.
Day 1: Welcome to Cilento Meet at the Naples train station at noon where our private van will transfer the group to Borgo La Pietraia, by 2pm. Introductions and a toast to open the tour at sunset, followed by a 5-course tasting menu at FOOD, the property's restaurant.
Day 2: Grand Tour of Paestum: In the morning visit Tenuta Vannulo, Italy's best producer of buffalo mozzarella, then have a light lunch in their farmhouse dining room. In the afternoon visit the ancient temples of Paestum with a guide. After the tour, enjoy free time to walk along the temples, visit the museum, or enjoy time in the local cafes to write.
After a rest back at the hotel, we'll drive just 5 minutes up the hill to the medieval town of Capaccio for a tour of the village by the town historian followed by dinner in the piazza, overlooking the sea.
Day 3: Cilento National Park: Visit Santomiele in the Cilento National Park, a luxury producer of figs and chocolate. The tour opens with warm figs and prosecco overlooking the village of Prignano, followed by a visit to their spice room and confection laboratory. Lunch is in the tasting room.
Next we'll transfer to the coast (only 20 minutes away) and the medieval city of Agropoli. Free time to write on the beach, explore the medieval ruins, and enjoy the evening stroll with the locals and have dinner independently.
Day 4: Cook with the Baronessa: Spend the morning learning to cook on the buffalo farm of Baronessa Cecilia Bellelli. After feasting on your hard work, enjoy free time to write her rose garden.
The evening meal will be at San Salvatore 1988, an organic wine producer with a wonderful restaurant with dishes all made from products grown on their property to promote bio-diversity.
Day 5: Ancient Paths: Enjoy a light hike between Capaccio and Trentinara, two medieval villages nearby Borgo La Pietraia. Have a 0KM lunch at the farm called Fattoria Cavallo and free time to write among the animals and olive trees.
Day 6: Arrivederci: Depart Borgo La Pietraia at 10am for Naples. Before leaving we'll stop at the Sanctuary of the Madonna of the Pomegranate for one last look at this beautiful countryside.
Arrival and Departure
Most international flights arrive and depart from Rome Fiumicino. Naples is one hour from Roma Termini train station via the Frecciarossa. (The fast train.) Additionally, there are many flights daily arriving at the Naples airport, a small and excellent regional airport. Many past guests traveling from the Southern and Midwestern United States fly direct to Amsterdam or Paris than transfer to a second flight to Naples.
Guests should plan to meet the group at the Naples train station (Napoli Centrale) at noon on the first day of the tour.
On May 19th our transfer to Naples from Borgo La Pietraia leaves at 10am. The drive is approximately 2 hours though we will likely stop once for a bathroom break. Flights leaving Naples airport should be scheduled in the late afternoon. Flights from Rome should be scheduled for the following day.
Guests interested in exploring Naples may wish to join The Kingdom of Naples tour hosted by Danielle Oteri/Feast On History from May 7-12, 2020.
Writing workshop
These and other activities will serve as the inspiration for our daily sessions as we delve into the wide world of food writing. We will cover a range of topics from recipe writing and cookbooks to essay writing and reporting and interviewing techniques. There will be time for sharing work, asking questions, and getting feedback. Our goal is to create a positive environment for learning and sharing. So whether you're a beginner who wants to break into food writing or a professional already working in the field, you will benefit from this small, intimate, hands-on workshop.
We welcome spouses, partners, and friends
If you have someone who would like to join you but is not interested in the food writing aspect of the trip they can join at a reduced rate. The price includes all activities except the workshop. Other activities throughout the region can be arranged at an additional cost.
There's a reason that writers have traveled to Italy for hundreds of years to find inspiration. Because in Italy inspiration is all around us, in the ancient temples still standing amid the gentle hills; in the care with which ingredients are grown and turned into memorable meals; in the passion of the food and wine producers; in the blue of the Mediterranean and the silvery green of the olive groves. Join us for this unforgettable experience.
Registration and fees
Take advantage of early-bird registration! Register by July 31 and save $150!
Fee: $2500 per person, based on double occupancy
Single supplement: $350
Price includes:
Accommodations

Daily breakfast

Daily writing instruction and a private session with one of the writing coaches

Eight meals with wine

All ground transportation via private coach

All guides, entrance fees and tours

Private cooking class

Transfers from Borgo La Pietraia and Naples airport or train station

Taxes, service charges, and gratuities
Fee for partner not participating in the writing workshop: $1900. (Additional activities including excursions to Naples, Pompeii, Caserta, trekking and biking and in the Cilento National Park, are available at an extra cost.)
Not included in the fees: Mixed drinks or additional wine; international airfare; mini fridge charges or room service; trip insurance.
Please note, these prices are dependent on payment by check or bank transfer (Chasepay or Zelle). If you wish to pay by credit card, we will add an 3% to cover the transaction costs.
Accommodations
All suites have:
En suite bathrooms with luxury showers, organic soaps and shampoos made from local olive oil and flowers, a heated towel rack and a bidet

Private terrace overlooking the Tyrrhenian sea with table, chairs and a lounge chair

Air conditioning and heating units that can are set by the guests

Hairdryer

Mini-fridge

Flat screen television

For couples or friend who would like to share, the suites have one queen bed or one queen bed plus one twin bed

For solo travelers, we have four small suites available with double beds.
Payment schedule
A deposit of $1,000 per person is due with your reservation, $350 of which is non-refundable.
Final payment is due 90 days before departure.
Who we are:
Kathy Gunst is a James Beard award winning food journalist. She is the author of 16 cookbooks (her latest book is Rage Baking— The Transformative Power of Flour, Sugar and Women's Voices (Tiller Press, Feb. 2020). She is the Resident chef for the award winning NPR show, Here and Now, heard on over 500 public radio stations nationwide. She writes for the Washington Post, Eating Well, Better Homes and Garden, Yankee, New York Times, Newsweek, and other publications. She teaches workshops in food journalism and cooking classes around the globe.
Domenica Marchetti is the author of seven books on Italian home cooking, including her bestselling book, The Glorious Pasta of Italy. She is a frequent contributor to the Washington Post Food Section, and a bi-monthly contributor to Italy Magazine. She also writes and develops recipes for the Chicago Tribune, Eating Well, Fine Cooking, and other publications. Domenica spent her summers growing up in Italy, and she travels there often for research and inspiration. In addition to writing about Italian food, she teaches cooking classes and workshops in the U.S. and abroad and leads culinary tours in Italy.
Questions? Contact Domenica Marchetti at domenica@domenicacooks.com